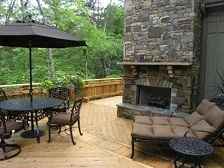 Arkansas Construction Consulting
If you are involved in a construction project (whether you are building it or hiring someone to build it) and in need of a construction consultant, RS Custom Builders LLC can help you with your construction needs.

Code compliance advice, code research, phone consultations or site visits are just a few of the services that we provide.
Our Construction Services
Our home building, remodeling and general construction services are unique in that we offer something for everyone.

Whether your wanting a turn key construction job and just move in or you're wanting to take on some of the construction responsibilities yourself, we'll be more then happy to ensure the job is done right.
 
We provide general construction services such as new construction, construction supervision, consulting, remolding, additions, decks, framing, windows, siding, roofing, trim, kitchen and bathroom remodels, flooring, fire restorations, earth removal & home evaluations and more.....

Lists of qualified subcontractors are available from RS Custom Builders LLC. You will find that our subcontractors are professional, reliable, licensed and insured. Quality work, dedication and professionalism is what we insist upon every sub-contractor.