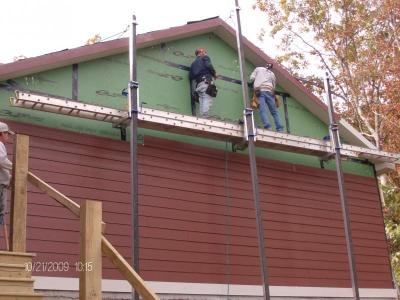 Residential Home Building and Remodeling
We have built several custom homes in the greater Greers Ferry lake area of Arkansas, and home remodeling throughout Arkansas including hundreds of decks, garages, remodels, additions, kitchens, bathrooms, etc.
We Are Arkansas Custom Home Builders
 Trying to find a local home building or remodeling contractor in Arkansas?  We build Custom homes and offer general home construction and home remodeling services. We work from central Arkansas and throughout the State of Arkansas.

We are a small Arkansas based home construction company providing construction and residential remodeling services that caters to the personal needs of all our customers.

We offer all the amenities of a large construction company with the added benefit of personalized service by the owner overseeing the project from start to finish. We devote our time and energy with only the highest quality workmanship.

RS Custom Builders takes pride in every home construction project whether you are building a new home in Arkansas or remodeling an existing home. We are confident, if you decide to do business with us, you will be impressed by the quality construction work, dedication and professionalism we represent.
Contact us
Testimonials